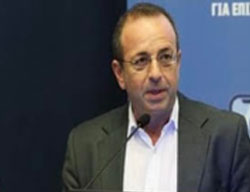 Zois Marinos is a Greek journalist, member of the International Federation of Journalists (IFJ).
He has studied sociology (graduated in 1992) and speaks English and French.

For 12 years (2004-2016) he was General Secretary and Treasurer of the Association of Editors of Daily Newspapers of Peloponnese – Epirus – Islands (ESIEPIN), based in Patras, Greece.

In the period 2016-2018 he moved to Montreal, Canada, where he collaborated with newspapers and radio stations.
He returned to Greece, taking over as Communications Officer of the Region of Western Greece.
He is the author of the book «Profession Journalist» (2015), which aroused the interest and comments of the former President of the Hellenic Republic Mr. Prokopis Pavlopoulos.