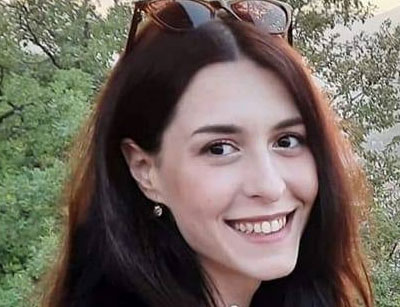 Graduate of the Faculty of Veterinary Medicine, Aristotle University of Thessaloniki, Greece (2020).
She speaks English and German.
In 2022, she completed her internship in Veterinary Dentistry and Maxillofacial Surgery, Faculty of Veterinary Medicine, Aristotle University of Thessaloniki.
During the internship, she handled a wide variety of veterinary dentistry cases, from the time the patients arrived at the clinic until their scheduled surgical treatment and their follow-up monitoring. Moreover, she actively participated in the training of undergraduate students of the faculty in relevant subjects, and familiarised with undertaking high-level responsibilities as a member of a team.
During her undergraduate studies and due to her great interest in Small Animal Veterinary Science, she has worked in a first opinion veterinary clinic, where she enriched her scientific knowledge and enhanced her practical skills.
She has also been employed as a clinician in private practices in Thessaloniki. Her duties mainly involved handling internal medicine cases, taking part in soft tissue surgical procedures and performing laboratory tests.
She keeps up to date with the developments of Small Animal Veterinary Science, by participating in national and international veterinary congresses and scientific seminars.
Since the summer of 2022 she has been a member of Asclepius One Health and a research fellow in the organisation's scientific projects.